Mission & Essante Foundation
I am very excited to partner with Essante Organics and to bring your their superior products! I was very impressed with the thought and care that went into creating their products and I think you will be too. Give them a try and you won't be disappointed.
Our Mission
Essanté Organics' global mission is to create a positive impact on the planet and in people's lives through the much needed education and use of 100% certified ToxicFree®, organic and wild crafted daily-use products. Essanté Organics' mission is to eliminate toxins from everyone's life, one household at a time.  To accomplish this mission we partner and build deep and memorable experiences with our Customers & Field Executives to help everyone LIVE FREE. TOXICFREE® & FINANCIALLY FREE.  Our Wellness Warriors enjoy one of the most rewarding missions on earth: Providing 100% certified ToxicFree®, organic and wild crafted products to improve lives and enable personal prosperity. Our Customers enjoy a rewarding mission too: they impact their life, the planet, & charities each time they order & enjoy the true health benefits of Essanté Organics products.
Our Promise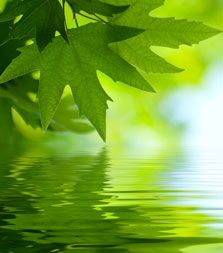 We promise to:
1) Create & offer the finest 100% certified ToxicFree®, organic & wild crafted products that deliver life-enhancing results.
2) Continually research, develop, formulate & deliver healthy, organic products that outperform products made with industrial chemicals & never test on animals.
3) Listen to Customer's & Field Executive's recommendations. Ask around and you will discover Essante Organics has implemented many of their Customer's & Executive's suggestions.
4) Always operate in integrity & provide a platform where you can order products effortlessly and/or operate a global e-commerce, home-based business you are extremely proud of.
Every corporate leader at Essante Organics has walked a million miles as a highly successful Field Executive, before being invited to be a part of the Essante Organics corporate leadership team.  For this reason, each corporate member is guaranteed to deliver superior support to you.
Essanté Organics is home of The 100% Matching Bonus (1 of 6 commission payments), where as a qualified Executive (Wellness Warrior) you'll enjoy a 100% commission that matches every one of your personal enrollment's team commission checks. The revolutionary Essanté Organics Compensation Plan, aptly named Essanté Earnings, pays top industry dollar. Essanté Organics promises to continue to keep the compensation plan steadfast, a fact made clear by their track record since inception.
Essanté Organics guarantees to do everything within their power to provide you with a lasting home where you can always purchase products that meet the highest standards for no GMOs, no added growth hormones, no pesticides, & no harmful toxins. For those who are interested in living chemical free AND financially free, Essanté Organics is committed to providing you with a home-based business center, where you can always count the lifelong, limitless, residual income you build here, without ever having to worry about income or volume being flushed, erased or limited. Plus you may will your Essanté Earnings income to your family, or sell your business, at any time, after you've built it to the level you desire. Take the Video Tour on the Home Page now and discover Essanté Organics. Then click the big blue JOIN button at the top of this website and join the team, because it's better here.
Essanté Foundation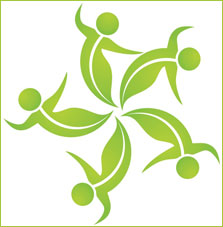 You can make a difference just by changing brands. Proceeds from every Essanté Organics purchase go to charities that help kids, adults & animals in need. Essanté Organics is a company with heart. Essanté Foundation provides monthly, life-changing donations to honorable charities. Each charity of the month is featured in the Essanté Organics' newsletter, connect with our newsletter today and soon you'll discover how good it feels to make a difference. We give back because you make it possible.
Thank you for your commitment to living ToxicFree®.
To order products and/or learn more about becoming a Wellness Warrior, visit Olga's Essante Organics Online Store.