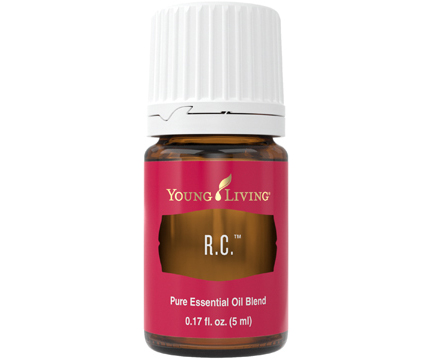 So… I recently signed up to be a Young Living essential oils distributor. While I don't care about the distributing part, I did want to have access to high quality oils for myself and for my clients. I got my starter kit just the other day and after excitedly smelling each and every oil that was in the kit, and sharing them with my husband, I wanted to actually diffuse something. Since few of us are sniffly, I thought that the blend with eucalyptus would be a good choice. The blend that was in my starter kit is called R.C. and it includes essential oils of three different types of eucalyptus along with other things. I got the diffuser set up with this oil and within minutes was telling my husband that my sinuses feel open. It was super quick and it smelled good too 🙂
I would recommend this blend for the fall when the sniffles come around. It's also very economically priced, just $13.49 retail. You can read more about the blend here. And if you'd like to purchase it at some savings, just let me know and I'll be happy to order it for you.
And, if you check Young Living oils and decide you want to become a distributor, please use this link to sign up or provide my member ID: 3199529 when signing up.